Hours:
Monday-Saturday:
9AM-6PM
Sunday:
12PM-6PM
Landscape Depot offerings:
Plant Nursery
Native Perennials
Garden & Landscape Supply Store
Landscape Installation
Landscape Design
Landscape Maintenance
Xeriscapes
Pet Birds
Residential
Commercial
Landscaping Servicesp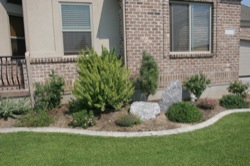 Landscape Contractors
Landscape Depot has been fulfilling the landscaping requirements of South Texas since 2003. Our landscape service is tailored for each individual. We react to what you're looking for and provide you with many affordable options. Our full service landscaping company extends to our own plant nursery and a stocked garden and landscape supply store.
We offer:
Perennials
Trees
Palms
Sod
Shrubs
& Native Plants
Garden & Landscape Supply Store
In addition to our landscaping service, Landscape Depot has a garden shop where you can stock up on tools, seeds and decorations for your yard. Bird lovers should flock to our store where we have a selection of feathered pets to add to your outdoor garden, or keep you company in a sunroom. Stop by today to see new merchandise that comes in regularly!
Plant Nursery
Landscape Depot is a complete landscaping service that maintains a grow facility. Our farm-raised material is grown with great care to produce the hardiest and most appealing plants. We specialize in native South Texas plants such as:
Live Oaks
Crepe Myrtles
All Type of Palms
Pygmy Date
Queens Palm
Canary Island Date
Call (361) 348-2755, or click here to contact us. Premont, McAllen, Edinburg, Corpus Christi, San Antonio, San Diego, Bishop, Laredo, Victoria, Reynosa, Kingsville, Alice & Robstown, TX.
.