Hours:
Monday-Saturday:
9AM-6PM
Sunday:
12PM-6PM
Payment Options:
MasterCard, VISA, American Express, Discover, Checking Account, Cash

Contact Information:
Phone #:
(361) 348-2755
Fax #:
361-348-2735
Landscape Depot offerings:
Plant Nursery
Native Perennials
Garden & Landscape Supply Store
Landscape Installation
Landscape Design
Landscape Maintenance
Xeriscapes
Pet Birds
Residential
Commercial
South Texas Landscape Contractors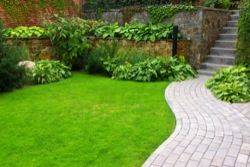 An Experienced Company
Thank you for visiting the Landscape Depot website. We offer a fine selection of plants, gardening tools, pet birds and landscaping design and installation services. If you would like more information on any part of our landscaping company, please contact us through the form below. You can also reach our landscape contractors at the provided numbers. We look forward to serving you.
View Larger Map
Call (361) 348-2755, or click here to contact us. Premont, McAllen, Edinburg, Corpus Christi, San Antonio, San Diego, Bishop, Laredo, Victoria, Reynosa, Kingsville, Alice & Robstown, TX.
.