Hours:
Monday-Saturday:
9AM-6PM
Sunday:
12PM-6PM
Landscape Depot offerings:
Plant Nursery
Native Perennials
Garden & Landscape Supply Store
Landscape Installation
Landscape Design
Landscape Maintenance
Xeriscapes
Pet Birds
Residential
Commercial
Welcome to Landscape Depot | Plant Nursery, Landscaping & Garden Shop
For All Your Landscaping Needs!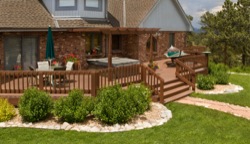 South Texas Landscape Company
We are a landscaping company that provides a plant nursery, garden supply shop, and landscape contracting services to South Texas. We supply and install landscapes for both commercial and residential clients. We are Texas natives and understand what plants thrive in the kind of environment we live in. This results in healthy vegetation, and a lower water bill for you.
Landscape Design, Installation & Maintenance
Our locally owned and operated company can provide you with fresh landscape designs for your home or business. Let our professionals enhance your outdoor environment, adding value and beauty. In addition to designing and installing your landscape, Landscape Depot has years of experience maintaining your landscape, so you don't have to. We can keep it looking like the day we installed it, relieving you of the duty.
Plant Nursery & Supply Shop
Visit our nursery and supply shop for all of your gardening and landscaping supplies. We keep our store well stocked with many green thumb necessities. While you're there make sure to view our selection of pet birds.
Call (361) 348-2755, or click here to contact us. Premont, McAllen, Edinburg, Corpus Christi, San Antonio, San Diego, Bishop, Laredo, Victoria, Reynosa, Kingsville, Alice & Robstown, TX.
.